Supporting you to
bring about the
desired changes to
Supporting you to
bring about the
desired changes to
Hypnotherapy in Paignton - About Me
Clinical Hypnotherapist DHP, Solution Focused Therapist
I have worked within support services for 25 years and subsequently I have over eight years' experience working withing clients from 18 to 80 plus. It is possible to overcome difficulties and learn to cope with challenging situations, even if they are current.
I qualified with the Clifton Practise and graduated with a Diploma in Hypnotherapy and Psychotherapy. The Clifton Practices are considered the gold standard in therapy and is a recognised centre for excellence.
I will help you to understand how our mind interacts with the modern world and how his dynamic can affect us in our daily lives. This alone can help you to take control and bring about your desired changes with a collaborative approach.
My emphasis is providing a friendly and relaxed environment to allow my clients to feel comfortable. Seeking help can be difficult for many clients but I will help you to alleviate any fears you may have.
I love working and living in Devon, we have so many places we can escape to. One of my favourites is cold water therapy, after a busy week in my wellbeing centre, the sea is a great place to help you clear your mind.
As Wayne Fields said "the best six doctors anywhere and no one can deny it, are sunshine, water, rest and air, exercise and diet. These six will gladly you attend, if only you are willing, your mind they'll ease, your will they'll mend and charge you not a shilling".
"I cannot recommend Sarah highly enough and I would see her again. Apart from the fact she is so friendly and easy to talk to she is obviously highly trained and an expert in her field. I really appreciate how Sarah helped me"
What is Solution Focused Hypnotherapy?
Solution focused hypnotherapy combines a cutting-edge method of psychotherapy called solution brief therapy with clinical hypnotherapy to create a modern technique that can help clients make significant and positive changes.
The approach focuses on the present and future and gives the client the understanding of why they feel the way they do and importantly what we can do about it, we look at what the client wants to achieve rather than the problem that prompted them to seek change. Many clients are relieved at not having to talk in detail about past difficulties or relive painful memories.
Solution Focused Therapies can help with conditions including:
Anxiety, Anger & Depression
Stress/low self confidence
Generalised Anxiety/Health Anxiety
IBS
For a Solution Brief Talking/Hypnotherapy session we charge £50.00 per session
Solution Focused Therapies can
help with many conditions including:
Anxiety, Anger & Depression
Stress/low self confidence
OCD
Generalised Anxiety/Health Anxiety
Muscular Pain
IBS
For a Solution Brief Talking/Hypnotherapy session we charge £50.00 per session
Hypnotherapy is the natural harnessing of focus thought, it is what we focus on that provides us with an emotional response, the hypnosis itself which just feels as if you are nicely relaxed allows you to access your subconscious mind and make changes at that subconscious level. At all times you are completely in control, I will ask you to consider your preferred future for instance "what would be better if the problem had improved", "what would have changed?"
Your mind will only accept what it agrees with and the changes you make feel very natural because they have come from you. It is said our brain is more active and alert at night when for example we are dreaming, when replacing this dreamlike state, the subconscious mind is more acceptable to positive suggestion and therapeutic change.
Many people believe that hypnotherapy is something that is "done to them and they simply explain their issue to the therapist who hypnotises their problem away as if by magic! Solution focused therapy is a much more collaborative process, and it is important to understand if you are willing to make changes to the way you think, the therapy can be highly effective in relieving the symptoms of anxiety, stress, depression etc.
Hypnotherapist Torquay - How I can help
Solution focused therapy uses research, evidence-based psychotherapy (talking therapy) together with clinical hypnotherapy to help clients make positive changes.
Therapeutic sessions work well to reduce issues exacerbated by stress and anxiety. Clients are relieved to slow down a busy mind, move away from an that all-consuming feeling of overwhelm and reduce the physical symptoms of stress and anxiety such as IBS, tense neck/back muscles and a butterfly stomach which can lead to feelings of nausea.
Positive changes allow you to look after yourself, make better choices and create healthier habits.
Hypnotherapy for Anxiety & Stress
Anxiety comes in may forms such as social anxiety, health anxiety, Obsessive Compulsive Disorder, Panic disorder & IBS.
This may be even more prevalent as the pandemic brought profound changes to our lives. These changes led to a surge of pandemic related psychological distress including fear, anxiety, perceived threat, and stress.
The eventual return to some form of "normal" societal functioning is likely to entail exposure to public transport, offices, bars, and restaurants. COVID-19 anxiety can emerge as avoidance, checking, worrying and threat monitoring your environment.
It is important to understand that anxiety is a normal reaction to uncertainty, however, increased, and excessive amounts of anxieties will create an emotional strain on you. 
Solution Focussed Therapy is effective in reducing stress and anxieties, therefore helping to improve symptoms associated with conditions.
During your initial consultation, you will learn whey we suffer anxious feelings, depression, anger, or a combination of all three and how we can help to lessen the symptoms and how you can regain a sense of control and live your life to the full.
Stress Management Group training price subject to requirements of the organisation.
Hypnotherapy for Depression
Depression often emerges when a person does not know how to process emotions, such as grief, trauma or anger, therefore it can feel like the brain shuts down. The brain does this as it feels threatened and it tries to defend itself at all costs. This greatly impacts our wellbeing and often withdrawing from joy in life, feels like the only option. If you have unresolved issues, its time to reach out.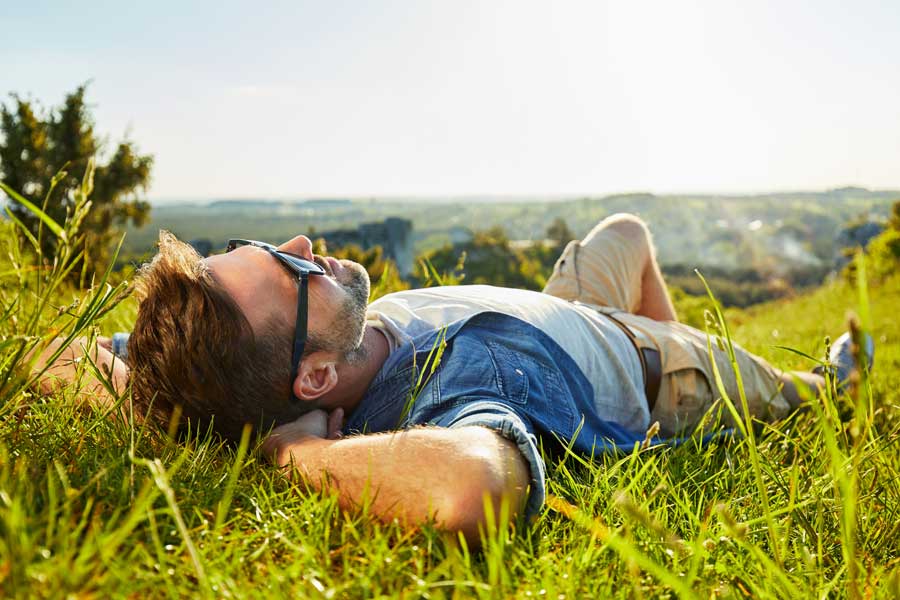 Trauma can be triggered by frightening events; it can also result from more chronic forms of stress related to neglect or bullying etc. Signs of trauma are either too much arousal resulting in hyper vigilance, anxiety, or too little arousal as in depression or lethargy. Trauma therapy can be helpful in bringing back a sense of calm that trauma steels away.
Hypnotherapy for Grief and Loss
When we think about brain trauma we usually think about physical injury, but we now understand that the emotional trauma of loss has a profound effect on the mind. As you grieve you may find yourself sleeping too much or too little, forgetting things, feeling anger, exhausted, over or under eating. Grief is an universal response to loss, how we experience symptoms of grief is variable, its unique to you. There is not right or wrong way to grieve. As you go through the grief process talking therapies and hypnotherapy can be a great help.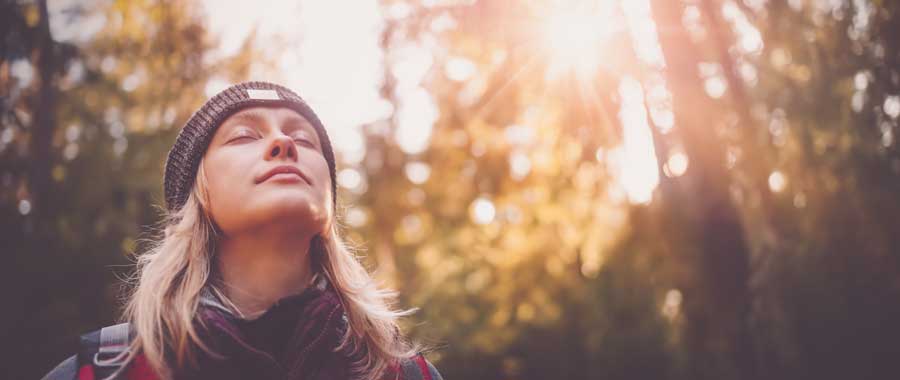 "I saw Sarah due to having Anxiety that I could not move on from. I can honestly say that she has helped me to turn my life around. She is such a caring lady with complete empathy and deeply knowledgeable in her field. I highly recommend you see Sarah if you are struggling with Anxiety".
Mental Health Awareness Programme for Business
Now more than ever before, organisations need to provide psychological support to their employees.
A mental health awareness programme is a great way of helping your employees become more aware of mental health issues and its impact on individuals.
Help your team reduce stress, build resilience, and overcome anxiety.
Please contact Sarah@evole-hypnotherapy.co.uk to discuss your individual requirements. There is no one size fits all and programmes can be tailored for the needs of your individual businesses.
Contact Sarah - Clinical Hypnotherapist DHP
Ask Sarah a question, schedule a call or book a consultation.
The consultation at my wellbeing centre based in Paignton or our Torbay Chiropractic Clinic, both in Devon, is designed to assess what you want to achieve and if solution focused therapy is the right treatment for you.
Telephone: 07833548641      Email: Sarah@evolve-hypnotherapy.co.uk
Ask Sarah a question, schedule a call or book a consultation.
The consultation at my wellbeing centre based in Paignton or at Torbay Chiropractic Clinic is designed to assess what you want to achieve and if solution focused therapy is the right treatment for you.
Telephone: 07833548641     
Email: Sarah@evolve-hypnotherapy.co.uk